Ailments & Treatments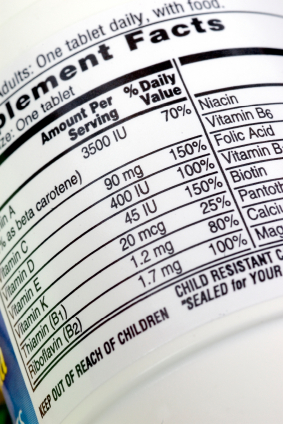 Naturopathic medicine means self-empowerment because educate people to restore their physical and emotional health with efficient natural therapies and certified herbal treatments.
Below is a list of conditions commonly treated by naturopathic medicine:
IMMUNE SYSTEM

Autoimmune disease (including Lupus, Rheumatoid arthritis, fibromyalgia, etc.)

Allergies (including hay-fever, sneezing, coughing, puffy eyes, food allergies, animal hair/pollen allergies, runny nose, itching etc.)

Tendency to become ill easily (cold/flu, sore throat, nausea)

My approach to acute and chronic allergies is natural anti-histamine remedies, detox and naturopathic treatments +  a personalized hypoallergenic eating plan.
DIGESTIVE DISORDERS

Lack or excessive appetite

Bloating

Nausea (including post-operative chemo)

Acid reflux

Chronic Diarrhea

Chronic Constipation

IBS

Chron's Diesease

Ulceratice Colitis

My approach to the above acute and chronic issues is a personalized herbal formula to detox and heal the irritated or wounded mucosa tissue + a tailor-made diet and supplements to rebalance the digestive system.
EMOTIONS

Anxiety

Emotional pain

Exaustion

Irritability

Mild depression

Severe stress

My approach to the above acute and chronic conditions are Bach Flower Therapy and a personalized oligo-element therapy to rebalance emotional turmoils.
PAIN

Acute and chronic back pain

Inflammation and arthritis

Neck and or  Shoulder pain

Joints pain (ankle, knee, hip, elbow, spine, wrist)

My approach to pain is moxafor chronic pain and natural pain-killers for instant relief  of acute pain + a personalized eating plan, detox and supplements for prevention of recurring symptoms.
PEDIATRICS

ADHD

Colic pain

Constipation

Ear ache

Inflammation of the glands

Teething

My approach to the above issues is pediatric gemmotherapy and pediatric homeopathy + an eating plan when necessary.
PREGNANCY, BREASTFEEDING AND FERTILITY ISSUES

Difficulty conceiving

Habitual miscarriage

Morning sickness OR acid reflux

Pelvic/low back pain

Turning breech presentation

My approach is a careful investigation of unseen causes, through iridological consultation  +   personalized herbal treatments and eating plan or moxa.
RESPIRATORY

Acute and Chronic sinus congestion or allergies

Asthma

seasonal Allergies

tendency to catch colds

My approach is a careful investigation of unseen causes through naturopathic constitutional analys + personalized herbal treatments and eating plan.
WOMEN'S HEALTH

Bladder Infection

Irregular period, including Amenorrhea/Dismenorrhea

Fibroids

Endometriosis

Ovulation pain

Menopausal symptoms (including hot flashes, mood swings,  and night sweats)

PMS symptoms (breast tenderness, cramps, mood swings, food craving, etc.)

My approach is a carefully chosen and personalized emotional support (Bach Flowes, oligo-elements and/or refexology) + recognised and tested herbal remedies (embryotic phytotherapy).
OTHER

Difficulty Sleeping

Headaches/Migrains

High/low blood pressure

Infertility

Peripheral Neuropathy

Post-cancer surgery or post-chemo therapy

Prostrate enlargement or inflammation

Tinnitus (ringing in the ears)

My approach is a careful investigation of unseen causes through iridological consultation  + carefully chosen and personalized therapy and eating plan according to individual needs.



Please click a letter for a description of alphabetical listed disorders and my approach to them.