Natural Remedies
In this day and age, it seems an impossibility to stay reliably informed. We all feel that we experience information overload. As the health industry is driven by a diverse range of interests, it is increasingly difficult to find quality information and not all information on the Internet is reliable. That's why a certified therapist is key to finding safe and effective remedies to eradicate your ailments.
Phytotherapy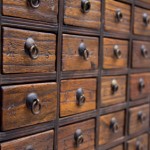 Phytotherapy is a thousand-year old method of natural healing which has received scientific approval recently. It consists of the utilization of effective and certified substances supplied by medicinal plants, based on different methods of extraction. The fito-complex, obtained from the whole vegetation or from determined parts, acts in the most natural fashion upon the organic imbalances we have accumulated in our bodies, with fewer collateral effects than if using synthetic substances, leading us to organic balance and true well-being.
Flower remedies
Florals make up a system of treatment that utilize floral essences, prepared from the immersion of flowers in pure water and exposed to sunlight. They possess subtle therapeutic virtues, specific to questions of emotional, mental, and spiritual networks such as: uncontrolled anger, suspicious nature, excessive shame, mental shock, numbness, apathy, bitterness, guilt, frustration, inferiority complex, persistent melancholy, mental instability, tension, stress, communication apprehension, poor will power, absentmindedness, sloth, laziness, etc. They boost innate latent ability, mould inherent behavior in accordance with your existing circumstances and surrounding conditions, get rid of worries, tensions and suffering, achieve peace of mind correcting "emotional imbalance"; based on the reliable system of alternative healing, which is renowned worldwide for its simplicity, efficiency and noticeable results.
Nutritional supplements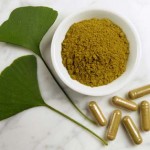 There are many types of micro nutrients including vitamins, minerals, and oligoelements . They are typically used to give your body necessary nutrients that it is lacking due to poor diet, excessive exercising, stress, pregnancy, or the quest to lose weight.
Hanekamp and Bast [2007], two dutch scientists, noted that risk of deficiency in developed countries is increasing and it is often underestimate. If you have been considering a nutritional supplement, you may be overwhelmed by the amount of products on the market.
You may be even more confused by the advertisements as each product out there claims to be the best.
Since many factors are involved, it is necessary to seek the advice of a qualified health care practitioner before using any herbal medicines. The nutrition consultant is a micro nutrients expert that advise only the best quality products and can provide a personalised and safe dosage according to your needs.
Moxa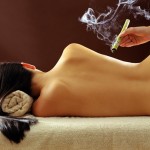 Natural treatments Moxa whose formal name is 'moxibustion' comes from the Japanese word "Moe Kusa" meaning "burning herb". It is obtained from the herbal plant called mugwort. In traditional Chinese medicine, moxa is used to treat and prevent pain, discomfort and disease by expelling stagnancy and cold. Generally, the moxa stick is used on acupuncture points on specific parts of the body at a safe distance to prevent unpleasant feelings. Moxa has very powerful Qi tonifying and is thought to send heat and nourishing qi into the body. It is used to treat a number of different ailments, including rheumatic pain, stiff neck, back pain, trigeminal neuralgia, earaches, arthritis and it helps muscle rehabilitation.
Reflexology
is a popular alternative medicine therapy. It promotes relaxation, improves circulation, reduces pain, soothes tired feet, and encourages overall healing.
Why do people get reflexology?
Stress and stress-related conditions
Tension headaches
Digestive disorders
Arthritis
Insomnia
Hormonal imbalances
Sports injuries
Menstrual disorders, such as premenstrual syndrome (PMS)
Digestive problems, such as constipation
Back pain
Reflexology is also used for post-operative or palliative care. A study in the American Cancer Society journal found that one-third of cancer patients used reflexology as a complementary therapy. Reflexology is recommended as a complementary therapy and should not replace medical treatment.